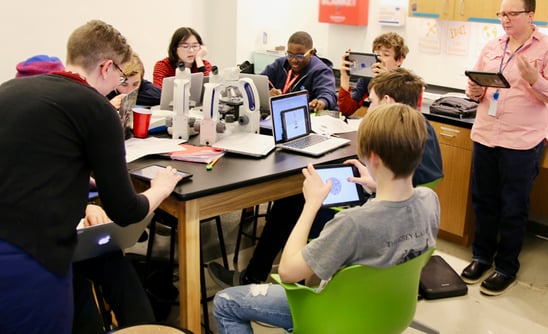 Learning Locally, Thinking Globally
At GEMS World Academy Chicago, the International Baccalaureate framework inspires students to learn locally and think globally, using the entire city of Chicago as an extension of the classroom. Our outstanding, experienced core faculty all hold graduate degrees, and our program is housed in some of the most inspired, cutting-edge learning facilities in Chicago. As part of a network of schools around the world focusing on developing culturally competent leaders of tomorrow, we offer exchange and collaboration to inspire new perspectives, challenge convention, and develop the resilience to embrace a future of unknowns. These experiences are even more important in our current environment.
We are currently enrolling admissions for 2021-2022, with select seats available for the 2020-2021 school year.
Please join us for one of our virtual events until we can welcome you back to our campus for larger in-person events.

We are also available to schedule a private session to answer your personal questions. Just click on the contact link directly below.
Questions? Contact our admissions team.
We look forward to welcoming you to campus soon!
Upcoming Admissions Events